A lady narrated the condition her husband has been after he had a very fatal accident that almost took his life. This lady narrated her story with Afrimax English during an interview, she disclosed that her husband would have been a dead man today, but God saved him. The accident disfigured her husband's head and squeezed it.
The lady narrated everything that happened to her husband during the interview. Her husband was an okada rider, and he rides okada for a living. He has children with his wife and they were living happily as one family, not until a very fatal accident kept the man at a place till today. According to reports, the reason for the disfigured head was through the accident that happened one fateful night when he was carrying customers on his bike.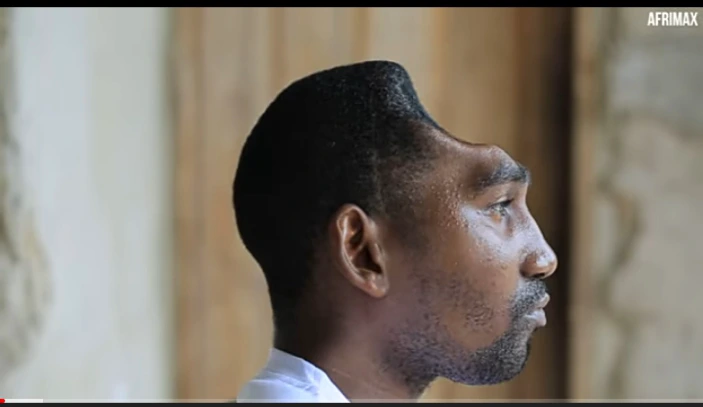 He was carrying two ladies on his bike that night to their destination. The ladies told him that he will stop them at a shop, when he stopped at the shop, the place was locked up. He asked them whether it was the actual place they were going 'cause the place was locked up. They said it was the place, but they were kinda having a slight argument when another okada with a high speed jammed them from their opposite direction. The man was badly injured, but the ladies were free from any injuries.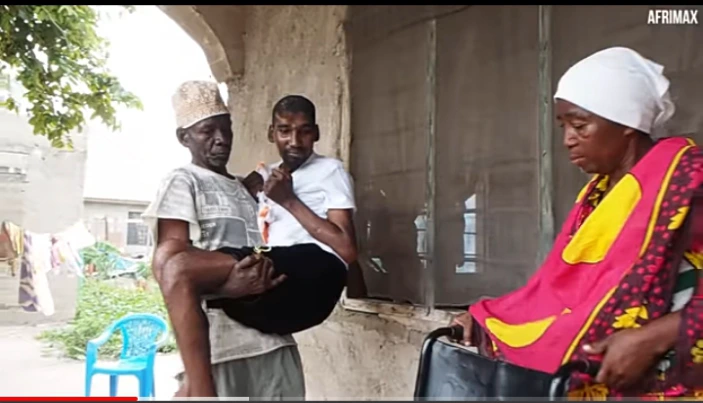 The man's wife and his children were at home when they received an emergency call. The lady rushed to the accident scene, from there to a hospital, but the hospital told them to take him to another higher hospital in Tanzania (NB: This story is from Tanzania, everything happened in Tanzania) which they did without hesitation.View pictures in App save up to 80% data.View pictures in App save up to 80% data.View pictures in App save up to 80% data.
The doctor told the lady that her husband has lost part of his skull, and he has to undergo surgery. He assured the lady that her husband will survive after the surgery. Then the lady agreed and told the doctor to carry on with the surgery. After the surgery, he survived and was discharged after his wounds got healed.
According to the lady, she said she spent a lot of money on her husband's health. She got the money from her fish business, there was a time when she was lacking money, then she had no choice but to ask people for money via social media. She said no one knew her husband was gonna survive that accident, mere looking at his fractured head, you will think he's dead already.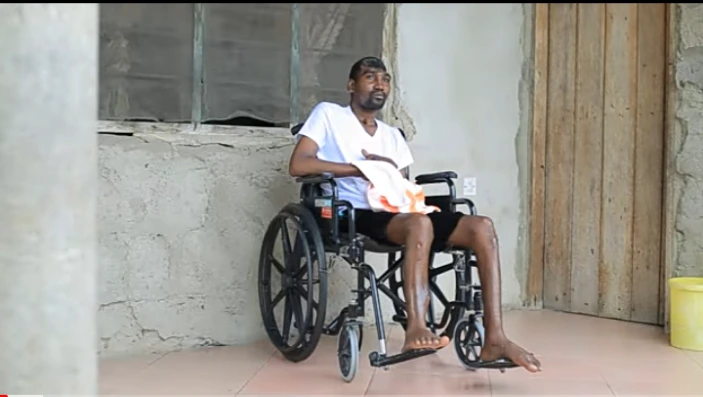 The only problem she's having right now is that her husband has been unable to talk after the accident. She hopes her husband says a word someday, she will be very happy that day. She's been the one taking care of her husband after the incident. He sits in a wheelchair all day, he doesn't move nor make any sound at all.