Controversial investigative journalist, Kemi Olunloyo has received heavy criticisms online after she advised a female influencer to dress modestly.
Madam Kemi had taken to Twitter to celebrate a brand influencer on her birthday, and warned her against sharing revealing photos of herself on social media.
According to her, a lot of people are watching including brands, potential recruiters, etc., and exposing one's body online doesn't give a good impression.
Sharing photos of the influencer, Kemi wrote, "Happy birthday Itunu. Don't sell yourself cheap on Twitter. Brands, Employers and your future mother-in-laws are watching. You're worth more than cleavage and tattooed thighs. If nobody will tell you I will. They are all laughing behind your back."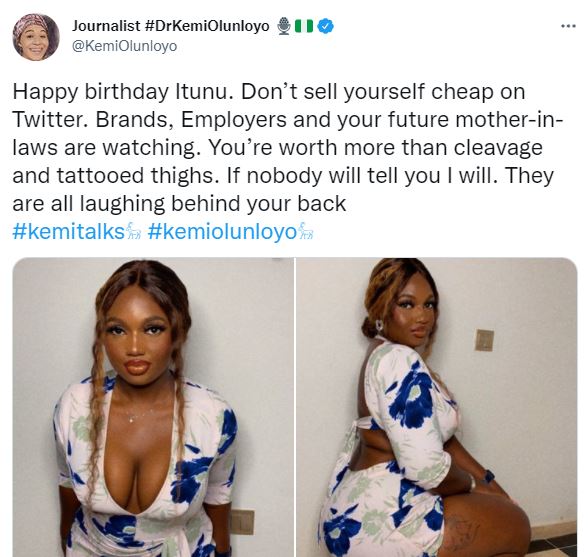 Reacting to her post, a Twitter user went ahead to dig up old semi-nude photos of the controversial journalist and asked if she was also selling herself cheap when she posted those photos online.
See below,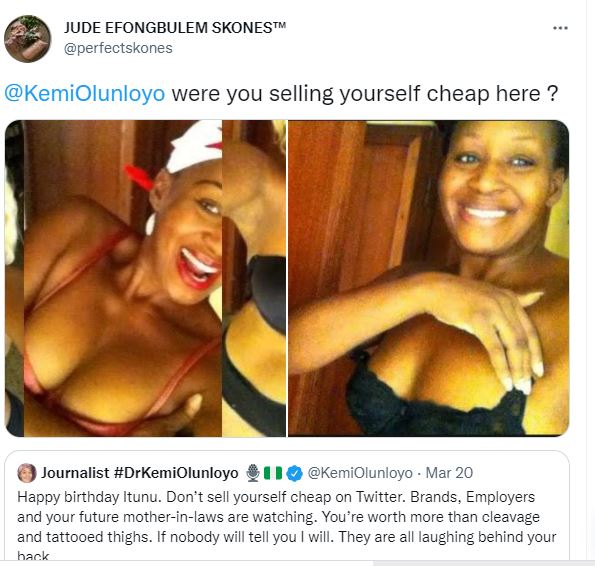 See the photos below,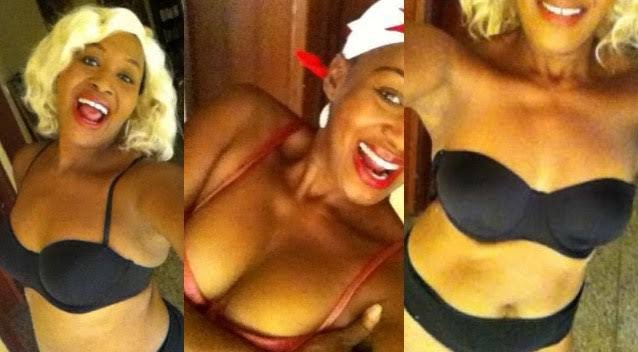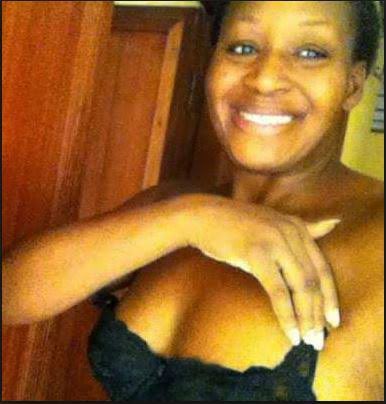 However, Kemi claims the photos were for a breast campaign.