The special adviser to President Buhari on digital and new media, Tolu Ogunlesi, revealed that in the next two months, one of the two people selected as presidential flagbearers by the Nigerian main parties will become the President of the country.
It will be of note that the ruling All Progressive Congress and the main opposition party, PDP, are the major political parties in Nigeria, and there is a belief that only within these two parties can a Nigeria president emerge.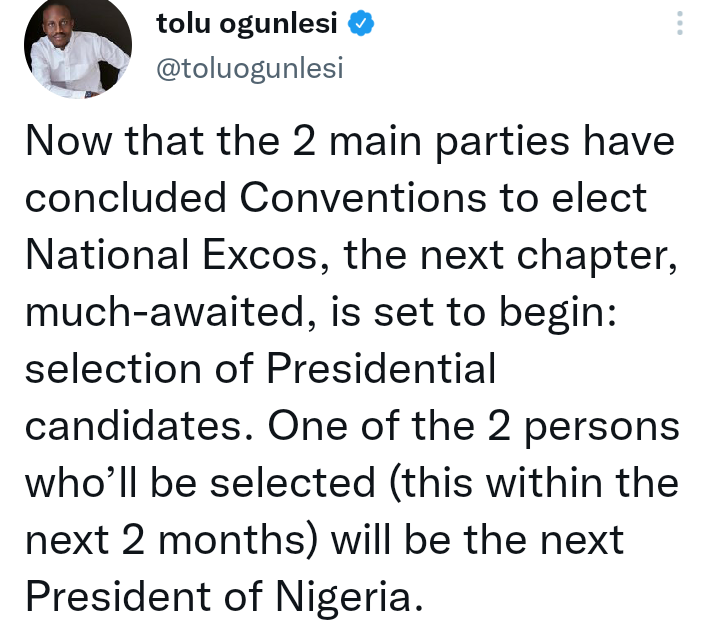 Although there are more than thirty political parties in Nigeria, many of them have no elected representative in any political office, while some of them are only known at the state and local government level.