A lady has narrated an encounter she witnessed inside a bus, where a man was said to be touching a lady passenger sitting beside her inappropriately.
The story has generated a lot of discussions on social media, reason being that it was said that during the incident, the men inside the bus did not say anything, to caution the man.
According to Efyaa who narrated the story on her twitter handle, she said;
We couldn't get his name by the end of our trip and he sped away. All the men in the bus who could overpower him said nothing and let him leave. The driver said nothing as well. When the lady admonished the driver, a passenger (man) in the front insulted her to say 'See the body you're using to shout sef'. Let that sit in!

A lady in the bus gave her contact of someone in human rights but with so little info about him. It might be hard to find him.
Read below how it all happened: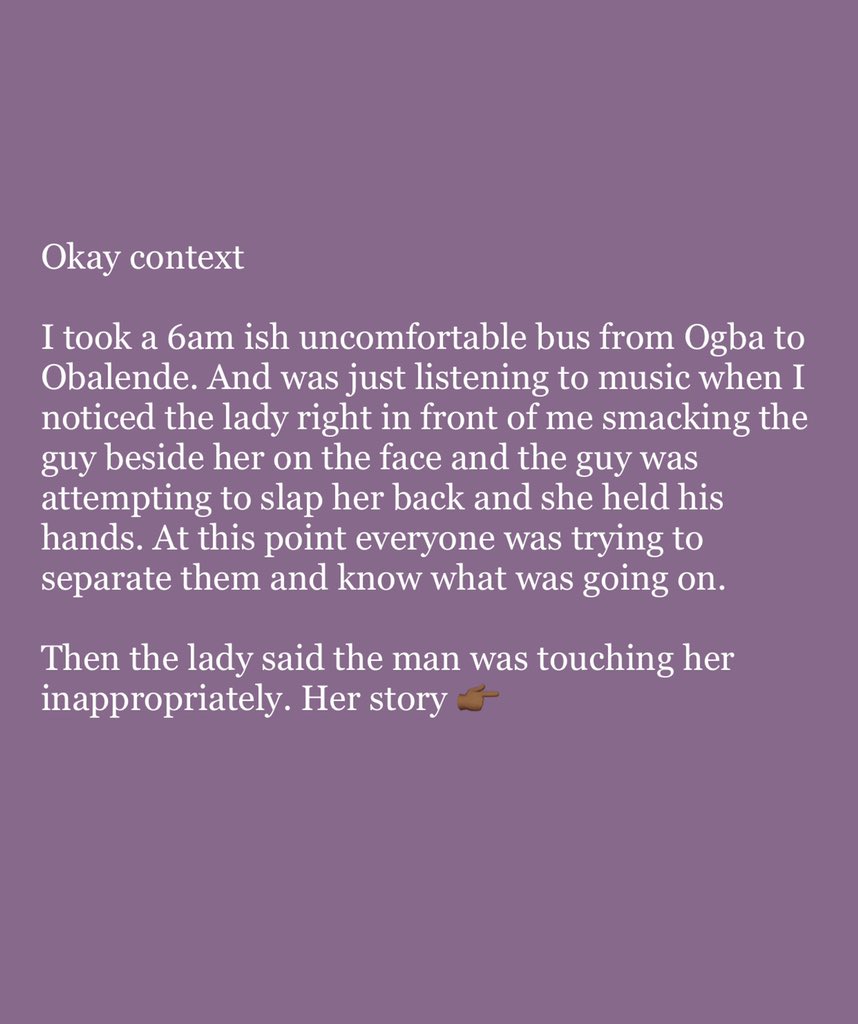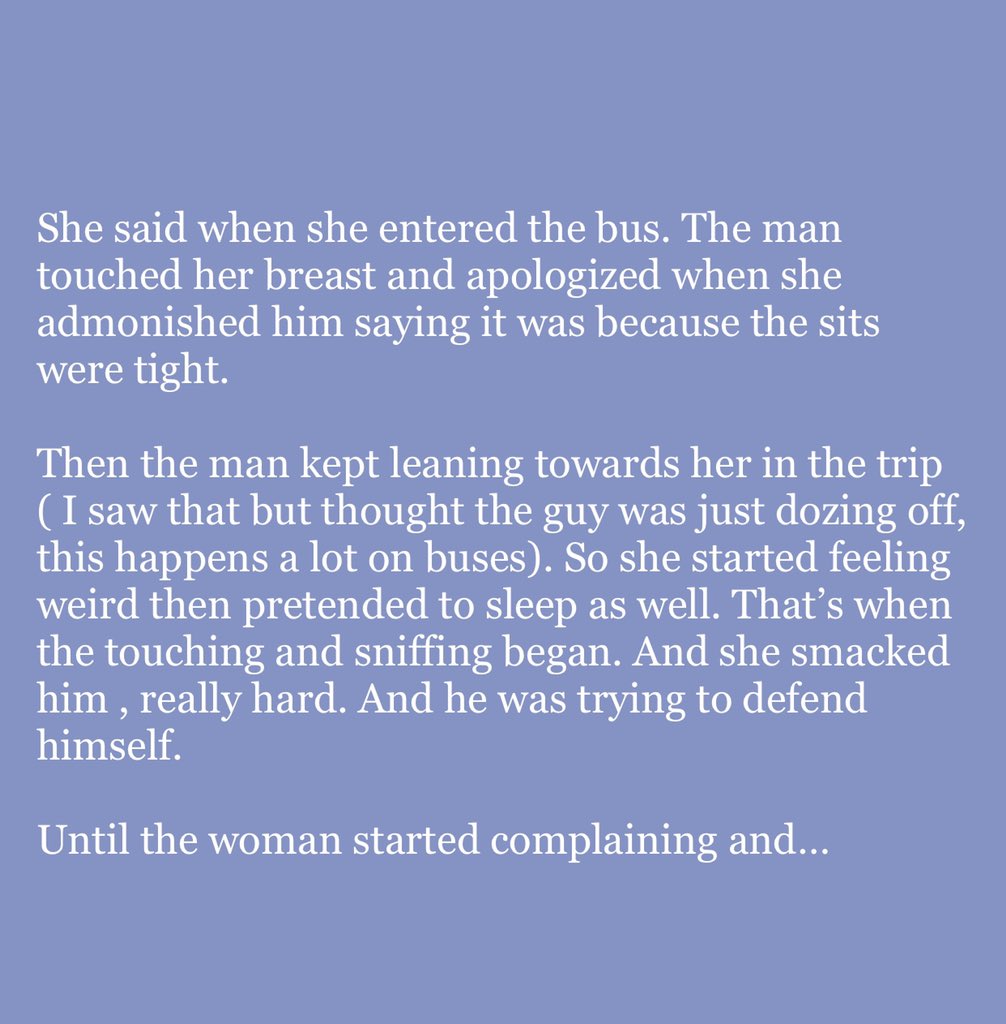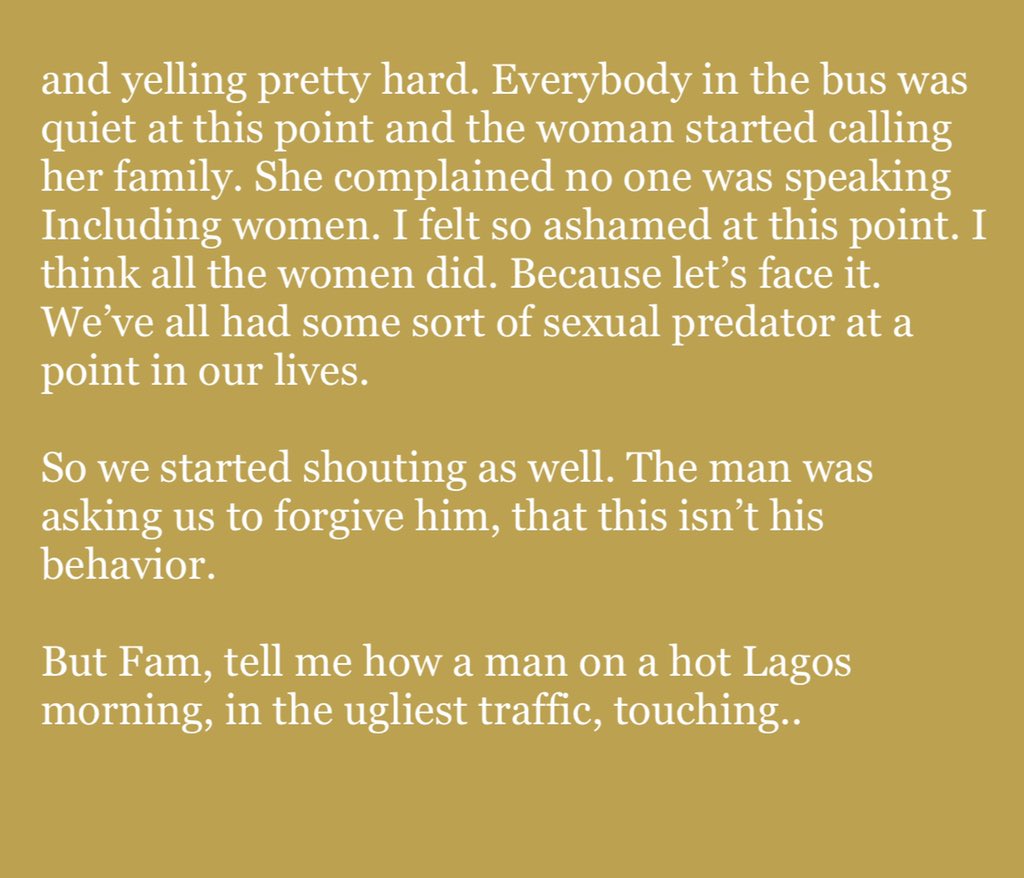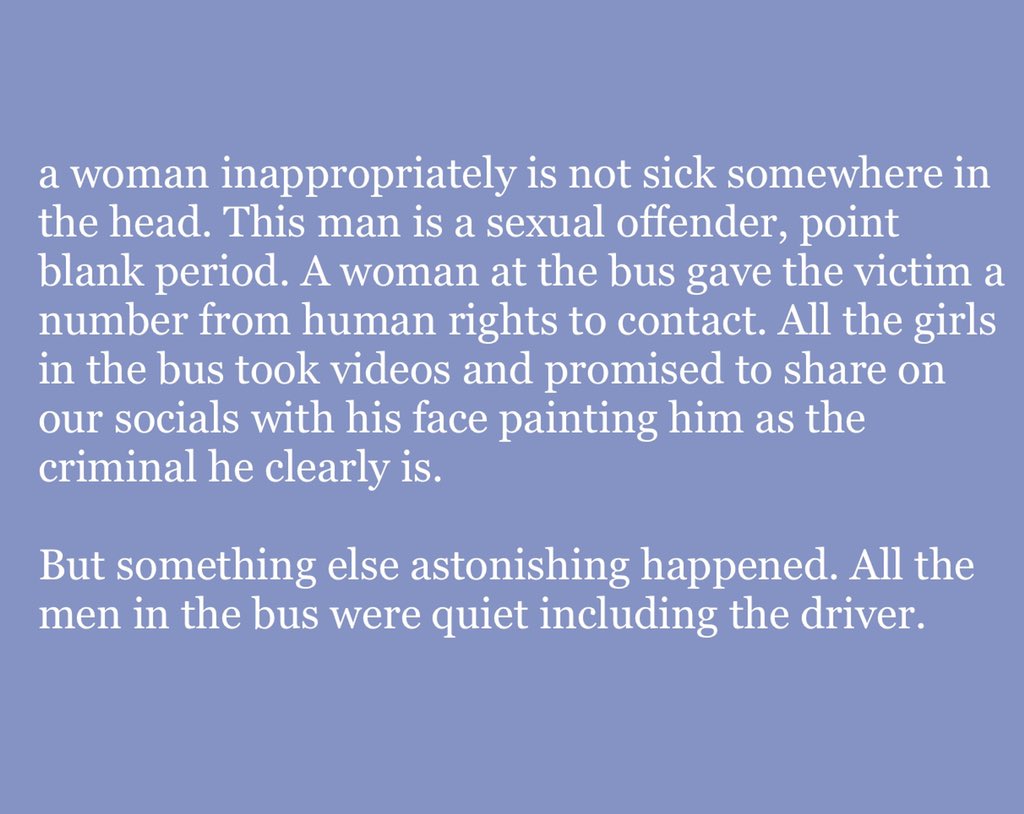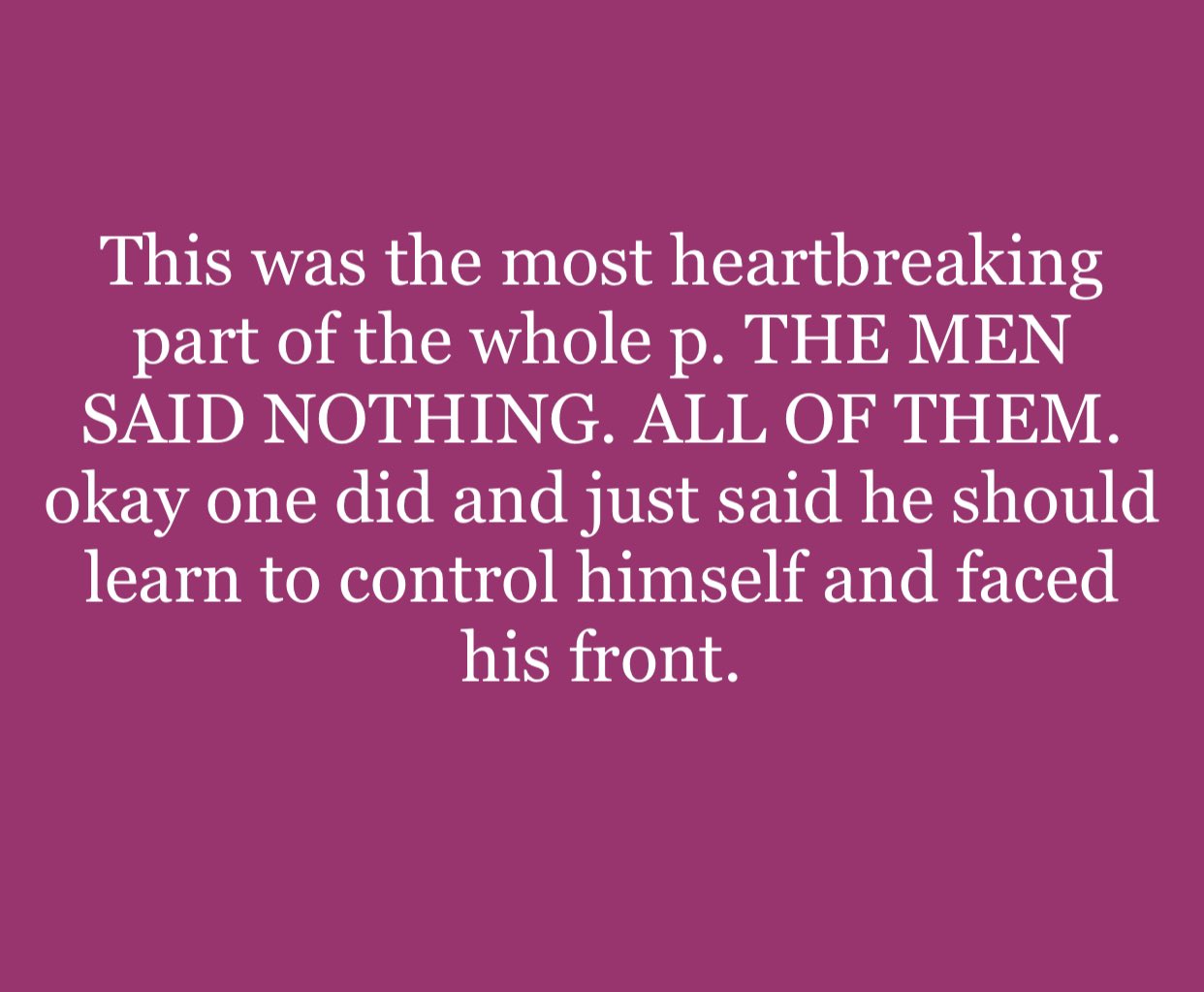 Video proof pic.twitter.com/UYg4oc5PTp

— Efyaa (@wink_channel) May 16, 2022
Another video proof of him begging the lady- He eventually admitted guilt and was saying he's using God to beg us. Oh yeah, next time think about God before you do something so stupid! pic.twitter.com/24Jhs6o9Nm

— Efyaa (@wink_channel) May 16, 2022