Online images of Godwin Emefiele, the governor of the Central Bank of Nigeria (CBN), testifying before the House of Representatives' special committee looking into the shortage of the new naira notes have surfaced.
The CBN governor finally decided to address the legislators on Tuesday regarding the cashless policy and deadline for the replacement of old currency notes after repeated unsuccessful attempts to appear before the committee.
The CBN chief finally showed up before the committee today after the House threatened to issue an arrest warrant today to force him to appear under the terms of section 89(1)(d) of the Constitution.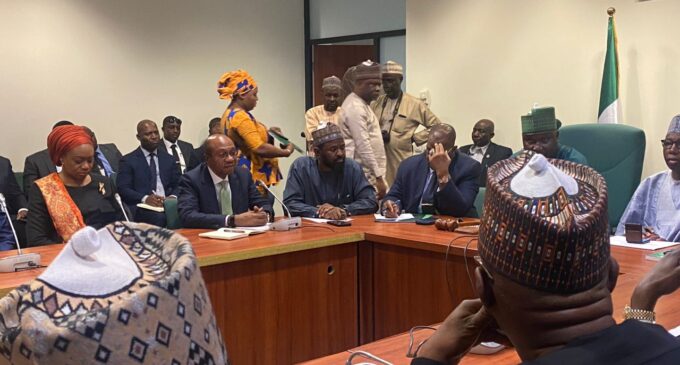 Emefiele entered a brief executive session with the Committee led by Hon. Ado Doguwa after arriving with a few CBN directors and his assistants.
After spending more than an hour behind closed doors, the meeting, which is taking place at the National Assembly compound, started about 12:05 p.m.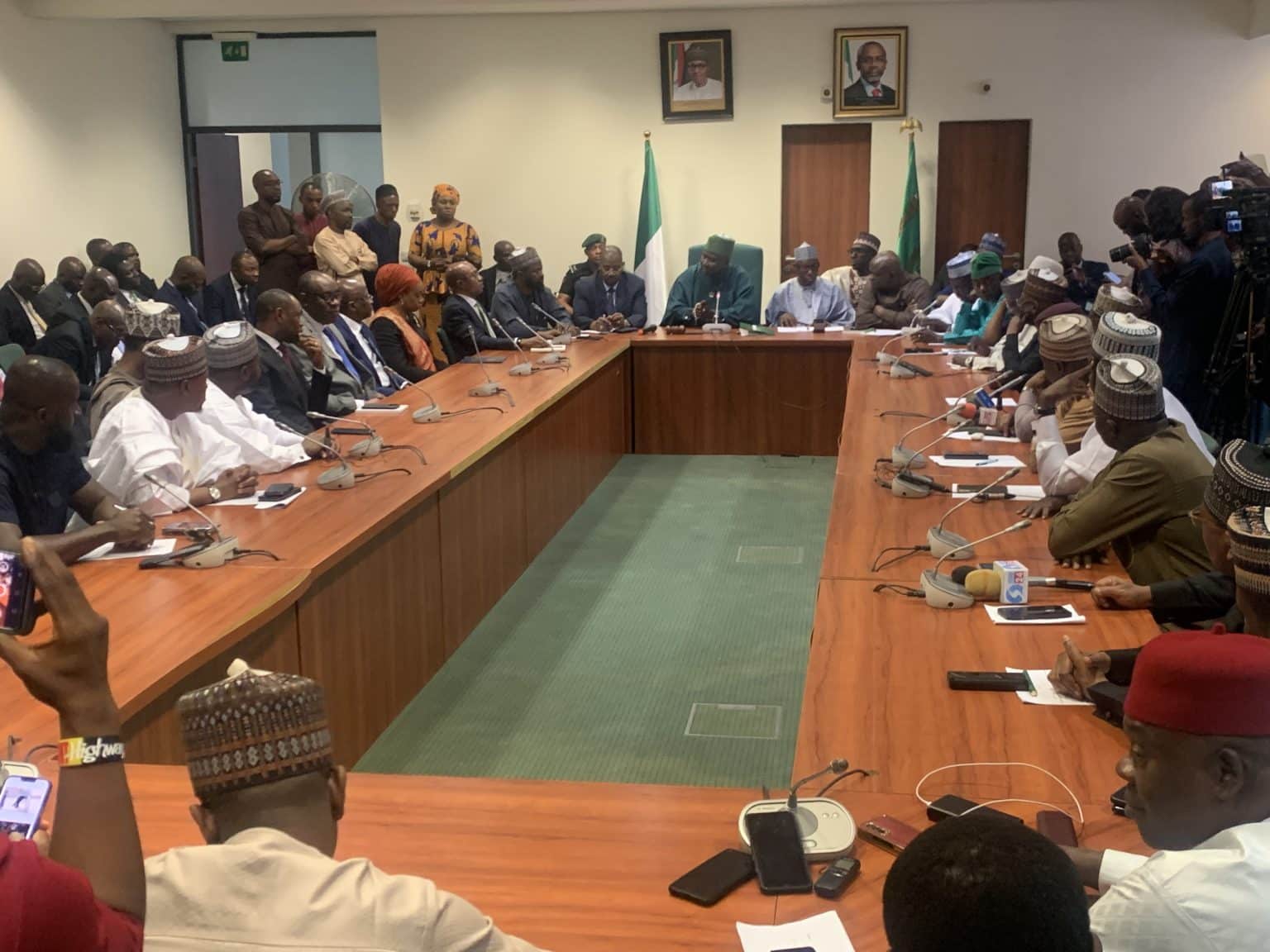 Recall that on Thursday, House Speaker Femi Gbajabiamila said he wouldn't think twice about asking Usman Baba, the Inspector General of Police, to issue an arrest warrant for Emefiele in order to compel the head of the central bank to appear before the House.
On Tuesday during plenary, Gbajabiamila is anticipated to sign the arrest warrant against the CBN governor.
Ben Kalu, the chairman of the House Committee on Media and Public Affairs, confirmed the news in an interview with the Tribune.
Kalu disclosed that the majority leader in the house, Alhassan Ado-Doguwa met with President Muhammadu Buhari where he briefed on the need for Emefiele to appear before the house over the new cash withdrawal limit and cash swap policy.
He further stated that Emefiele had always acted without briefing the Parliament on the policies reeled out.
Kalu noted that it became important to compel him to brief the Parliament in line with Section 8 subsection 4 of the CBN Act.