In order to rally support before the polls on February 25, Peter Obi, the presidential candidate for the Labour Party (LP), stormed the city of Nnewi in Anambra State on Tuesday.
If elected as the next President of Nigeria, Obi promised to create an environment that is favorable to business during his visit, when he was greeted by a sizable gathering of supporters.
The former governor of Anambra State noted that Nnewi, a commercial and industrial metropolis, has continued to boost the Nigerian economy.
Taking to Twitter where he shared pictures from the visit, Peter Obi wrote: "Earlier today, I visited the commercial and industrial city of Nnewi. Nnewi has continued to contribute to the growth of the Nigerian economy, As a political and business leader, I will create an enabling environment for businesses. -PO"
See the pictures.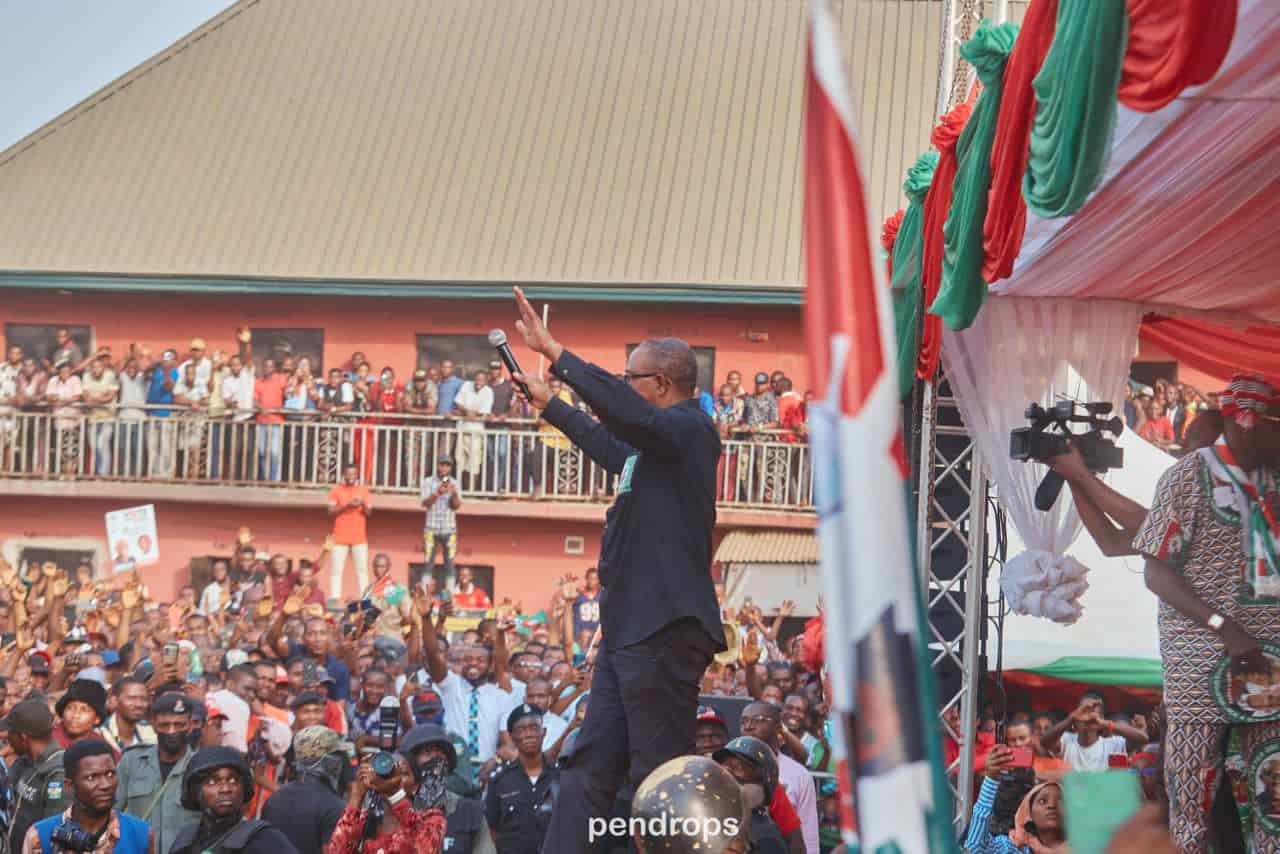 Peter Obi also paid a courtesy call on Igwe Dr. Kenneth Onyeneke Orizu III, the Obi of Otolo and Igwe of the Nnewi Kingdom.